Rely on Our Experienced and Dedicated Dental Team
Now that you have read a little bit about our practice, it is time to meet the staff at our office. Beginning with Dr. Mericle, our staff is comprised of caring, friendly dental professionals who are truly dedicated towards your family's dental health. Meet our staff before you schedule your next appointment at our dental office in St. Simons Island, Georgia. Give us a call today at 912-638-3559!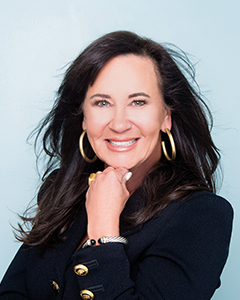 Suzanne R. Mericle, DMD, PC, FDOCS, DASBA, FAAFE, The Miracle Worker
Dr. Suzanne R. Mericle grew up in the Golden Isles, and has been practicing dentistry for over 29 years. After graduating from Brunswick High School, Dr. Mericle went on to attend the University of Georgia where she received her Bachelor of Science in Microbiology. She then attended dental school at The Medical College of Georgia and graduated with honors. She opened her practice in 1991 in Brunswick, and then built her current practice on Saint Simons Island in 1994. She and her team are dedicated to providing excellent oral and health care, as well as maintaining and improving their clinical skills, by attending various continuing education classes throughout the year.
In addition to her role as your dentist, Dr. Mericle also is an instructor for the American Academy of Facial Esthetics where she teaches dentists and doctors on the subjects of Dental Sleep Medicine, TMJ Therapy and Facial Esthetics. Dr. Mericle is also a lecturer for Glidewell Dental where she lectures on Sleep Dentistry. Dr. Mericle has published several articles and is a member of numerous reputable professional organizations. She maintains professional memberships in the Georgia Dental Association, the American Dental Association®, the Dental Organization for Conscious Sedation, the American Academy of Dental Sleep Medicine and the American Academy of Facial Esthetics. She is also a Diplomate with American Sleep and Breathing Academy and a Qualifying Dentist with the AADSM.
Dr. Suzanne Mericle resides on Saint Simons Island and has three wonderful children. She enjoys running on the beach, reading, traveling and spending time with her family.
"I love what I do. I love meeting and talking to people. I am very passionate about dentistry and changing one smile at a time. I love lecturing and sharing my knowledge and passion with others. This is a wonderful time to be a Dentist!!" – Dr. Mericle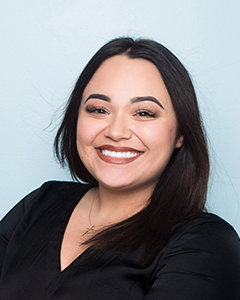 Teresa Crews – Office Manager
I was born in Brunswick, Georgia, and have a beautiful daughter named Miah. I started working with Dr. Mericle in November of 2018. I attended Concord Career Institute in 2017 and became a registered Dental Assistant. I love working alongside this amazing team and being able to get patients in to achieve their dream smile.
Chase King – Front Desk
 "I'm a native from Savannah, Ga and I moved to the Golden Isles in 2012. I graduated from Coastal Pines Technical College with an Associates' Degree in Business Management. I've been working for Dr. Mericle for almost a year and in the short amount of time that I have been here, I have really enjoyed being a part of Mericle Dentistry. When I am not working I enjoy going to the movies as well as spending time with my friends and socializing."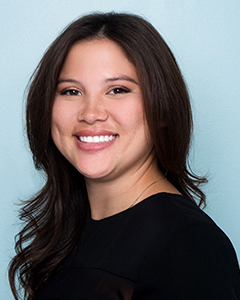 Emily McDonald – Dental Assistant
I am from Brunswick, Georgia, and have always gone by Emmie. I graduated from Glynn Academy in 2015 and have a wonderful twin sister, Jessica. If I am not working I'm spending my time with my family, playing with my four-legged Princess Nova, laying on the beach and playing soccer.
My favorite thing about working with Dr. Mericle and our team is having the opportunity to help with all of the amazing smiles that walk in and out of our doors. I look forward to providing all the help I can to our patients and learning more along the way. I'm very lucky to call this my work family!